About Us Founded in 2011, we aim to provide businesses and individuals with high quality, custom website design.
Jersey Shore Computing is ready to create the type of website that best suits you or your company's needs, in a friendly and easy to understand manner. We will work closely with you through the entire design process and implementation.
"Quality and Simplicity" is our philosophy.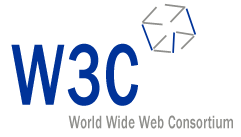 All pages conform to the World Wide Web Consortium (W3C) international community standards. We test our websites across all browsers to ensure they render properly.
We believe that websites should be concise and easy to navigate, while maintaining a professional feel. Consider it a "less is more" approach in a world with shrinking attention spans. People want to be able to find what they are looking for quickly and efficiently.
Meet the Founder
Chris Cimala
Jersey Shore Computing was started by Chris in 2011. A long time web site builder, Chris attended Ithaca College and studied Computer Science to further his skills. Upon graduating, he worked as webmaster for a prize wheel manufacturer while also doing free lance web design. During this time he worked with a number of different companies and organizations. Chris is currently the Director of Web Development for FITECH Consultants and also webmaster and IT consultant for Boynton & Boynton.